eCommerce, Amazon & Marketplaces for B2B
WEBINAR – Wednesday, August 24th 2022
eCommerce is the most predictable, rising trend in business. But what does it mean for B2B, and how do commercial teams work with the new global marketplaces like Amazon or their own direct business?
📍 Live webinar through Teams link (sign up through the form)
📅 Wednesday, August 24th, 2022, 08.00 – 08.45
Presenter:
Brian Andersen, Partner, Kvadrant Consulting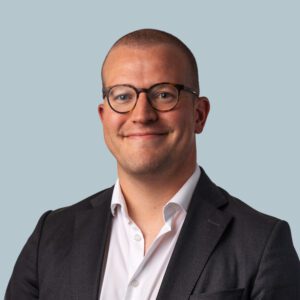 Synopsis

The transparency, speed and convenience of the internet is changing buyer behaviour and channels even in the most complex of B2B industries. 
However, many B2B organisations have not embraced or even fully understood the implications of players like Amazon or the direct sales model. Whether you are a B2B manufacturer that works with a complex network or distributors or a reseller yourself, you need a clear strategy for how to either maximize impact, defend share of wallet or enter new markets via digital channels.
In this webinar, we will cover the essentials of eCommerce in complex B2B industries, and how to excel on Amazon (or other marketplaces) or build a direct business without channel conflicts.
Agenda
8:00: What's happening in the world of B2B eCommerce
8:15: The Amazon effect
8:25: Examples of successful B2B eCommerce cases
8:35: How to approach B2B eCommerce without channel conflict and tech de-railers
8:45: End of session
The Kvadrant Webinars is a series of thought Leadership live sessions, where our consultant experts share the latest developments in B2B sales & marketing and show commercial leaders how to apply these to their own organizations.
Bredgade 20 1st floor
1260 Copenhagen
Denmark