Sales Training & Development
Design, build & deploy learning & development programs for your salesforce, through physical, digital & virtual training, supported by Learning Management Systems (LMS)
The days of the average B2B "order-taker" salesman are over and B2B sellers need to specialize in acting as consultative sellers using physical, virtual and digital customer touch points to succeed. We help the salesforce get there and help the commercial organization build the content & infrastructure for continuous learning & development
Sales Operating Model & Enablement
Segmentation and Value Propositions
What we do
We help sales leaders, commercial excellence, and HR create and deploy knowledge, skills & mindset development programs for their salesforce (sellers and managers), while building the Learning Management Systems (LMS) and content to provide continuous learning & development 
B2B seller training
Pipeline & opportunity management
Value based selling in customer interactions
Proposal writing & presentation
Account management
Virtual & social selling
Prospecting
Sales Manager Training:
Pipeline, deal & skills coaching
Implementing a sales management cadence & time management
Team leadership
Sales rep and manager capability assessment
Pipeline management + pipeline coaching training
Opportunity management + deal coaching training
Meeting management + skills coaching training
Account management training + executive selling
Virtual & Social Selling training
Prospecting & thought leadership
Our sales development experts have decades of experience in designing, creating & deploying sales development programs for companies in a broad range of B2B industries (legal services, shipping, construction, professional services, IT, industrial manufacturing) and are accustomed to working with all major sales methodologies.
We work with both existing company learning management systems or help implement new LMS, if required.
Featured download
Covid-19 Commercial Leadership Playbook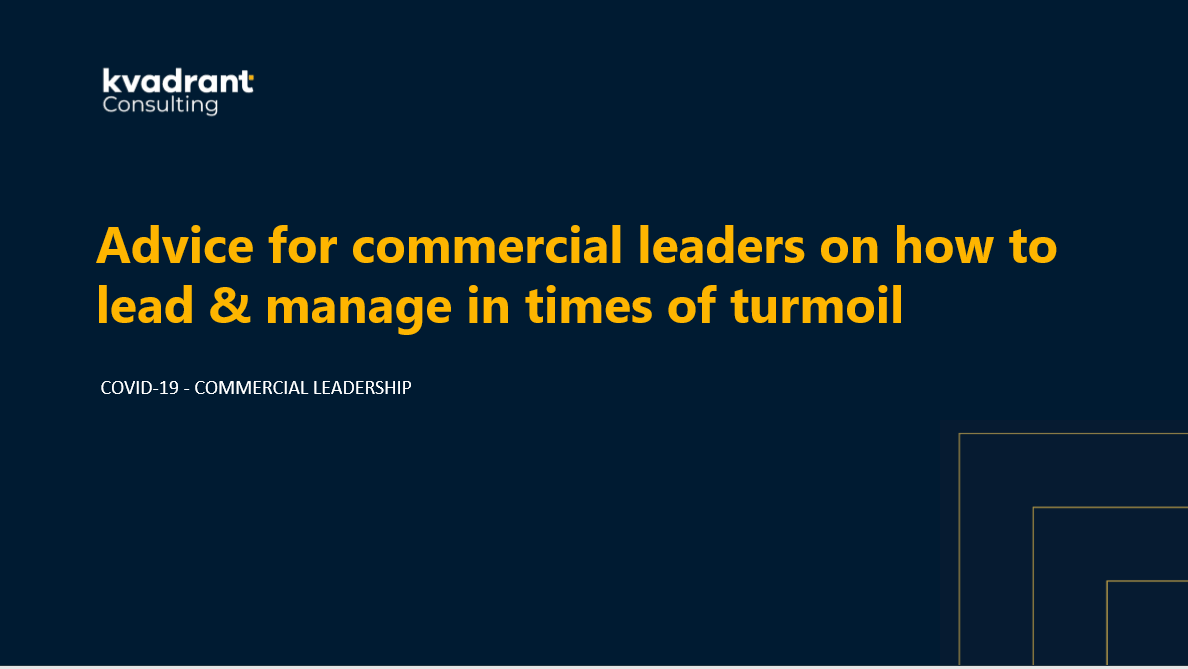 How we work
Salesforce capability development is typically conducted in close collaboration with sales leadership and internal commercial excellence / training resources. Besides involvement with key people in the sales organisation, we have a strong preference for involving marketing and use their knowledge and expertise to create meaningful and company specific sales training content.
Each salesforce capability development project is different, depending on clarity of capability development needs, company desired level of involvement and scope of task, but typically follows six steps:
Assessment and identification of key areas for capability development
Design of capability development program & deployment approach
Learning & development content creation (digital, virtual & physical)
Train-the-trainer (equipping internal company resources with ability to train & run programs)
Sales training (conducting virtual and physical training sessions)
LMS implementation & program management
The end result is always a sales organization equipped with the right skills, tools & mindset to succeed, developed through company tailored learning content and delivered through senior consultants.
Case in point
The CCO of a global safety services company needed to equip salesforce with new skills, to succeed with the launch of new set of company solutions, different from the traditional "products" sold by the commercial organization.
What he needed was a sales training program that could be rolled out globally, with limited need for regional tailoring, equipping the global salesforce with the ability to sell based on value (Value Based Selling) and act as a trusted advisor to their customers (Consultative Seller).
Over four months the company partnered with Kvadrant Consulting to create a company tailored program built around value based selling and consultative selling, delivering training & skills development through a mix of e-learning, virtual & on-site training sessions.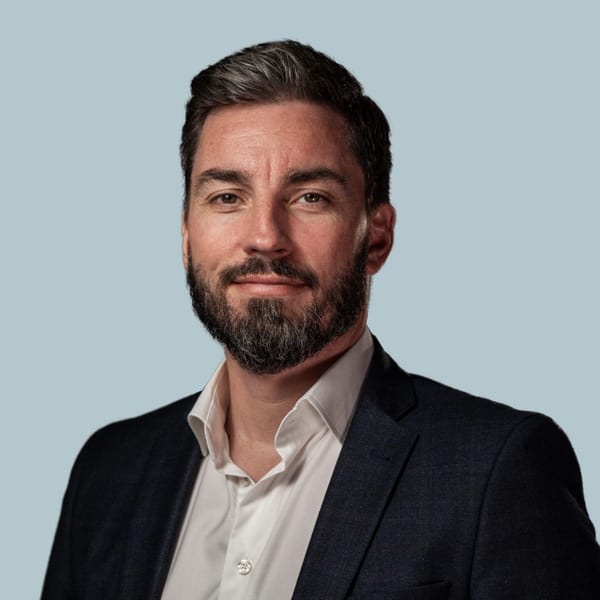 Thomas Børve-Jørgensen
Managing Partner
Thomas is Managing Partner at Kvadrant Consulting and has +15 years of experience as a management consultant. Thomas helps commercial leaders accelerate performance in their commercial organisation. He specializes in high complexity B2B sales and marketing and has led numerous of global commercial transformation projects.
+45 40410043
Our Latest Thinking on Sales Training & Development
Sales Excellence
The new imperative for global sales development
Leadership & Transformation
The Future Of Human Led Sales Interactions
Want to explore the rest of our expertise areas?

Bredgade 20 1st floor
1260 Copenhagen
Denmark