Strategic Branding
Understand your outset, make the right choices and outline the coherent set of actions to boost profitable, organic growth.
For B2B companies, managing and positioning their brands is often an under-prioritized area. Many companies have been through extensive M&A activities and operate with a brand narrative that is out of sync with their customers and the company's renewed capabilities.
By sorting out their brand strategy, BTB companies can reduce costs by trimming their brand portfolio and drive growth through increased relevance and differentiation of the remaining brands.
Segmentation and Value Propositions
What we do
Before logos are crafted, new business cards are printed, and ads are developed, we help clients understand customer needs, the competitive space, and their brands' uniqueness. We use these insights to define their:
Brand core: What is your unifying vision and mission that guides all employees across the company?
Brand Architecture: How many brands should you have, and how should they be linked and layered?
Brand Positioning & Messaging: What does your brand stand for in the marketplace, and which supporting messages substantiate this positioning?
Brand Expression & Experience: How does your brand look, feel and sound when customers interface with it?
Sign-up to receive our step-by-step Marketing guide!
Branding is just one of the topics we cover in our recently launched guide on how to turn your marketing department into a revenue-generating powerhouse.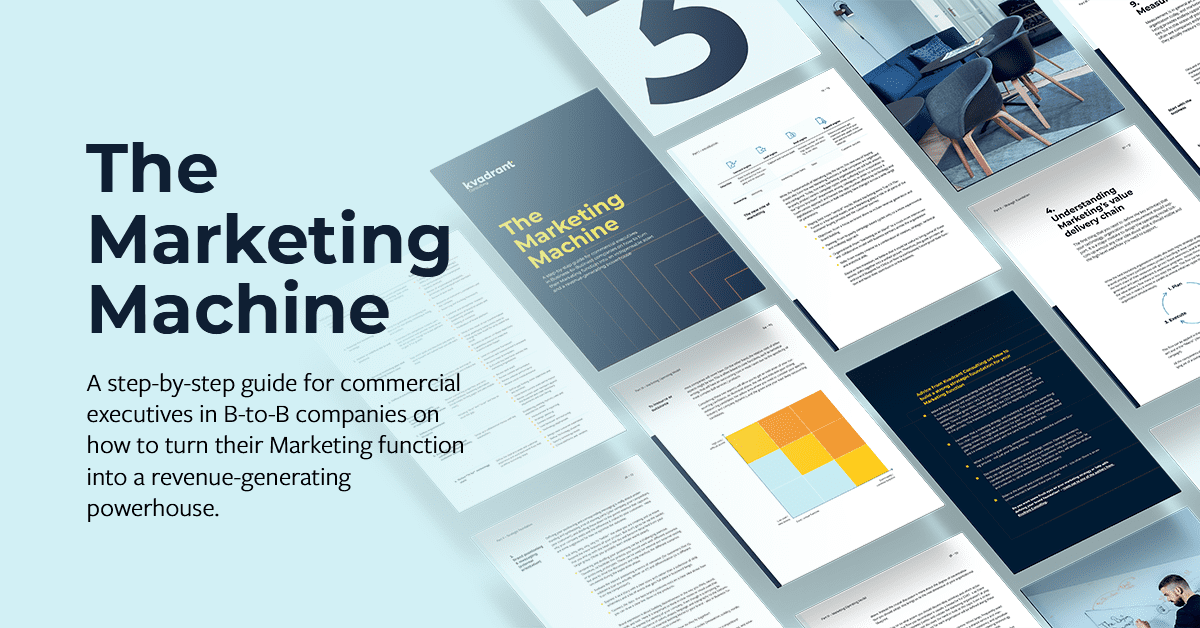 How we work
We help customers understand the outset, including how their brands(s) are perceived today and how they should be deployed going forward. Through this process, we look holistically at both the company, competition, and customers:
1. Understand customer needs and market drivers
2. Map the positioning, identity & messaging of key competitors
3. Map the brand value and market perception of your existing brand(s)
4. Define brand hypotheses
5. Internal & external testing of brand hypotheses
Based on these insights, we devise the brand strategy, including positioning description, expanded brand messaging framework, handover document to creative partners, brand touchpoint manuals, and storylines that can be deployed across sales & marketing tools.
Case in point
A global leader within master data management software was in the process of repositioning the brand to cater better to the needs of business decision-makers, rather than the technical target group, which the company had served historically.
In over six months, the company partnered with Kvadrant Consulting to better understand customer needs, current market perception of the company, and devise routes for the brand going forward. These routes were tested among customers, employees, and partners alike for uniqueness, relevance, and believability. Based on these insights, we devised a new corporate messaging framework and developed segment-specific storylines. We revamped sales collateral to reflect the new expanded and outcome-focused brand story and trained the customer-facing personnel to use them when engaging with customers.
Visit our 100% virtual marketing training program Revenue Marketer to transform your marketing team.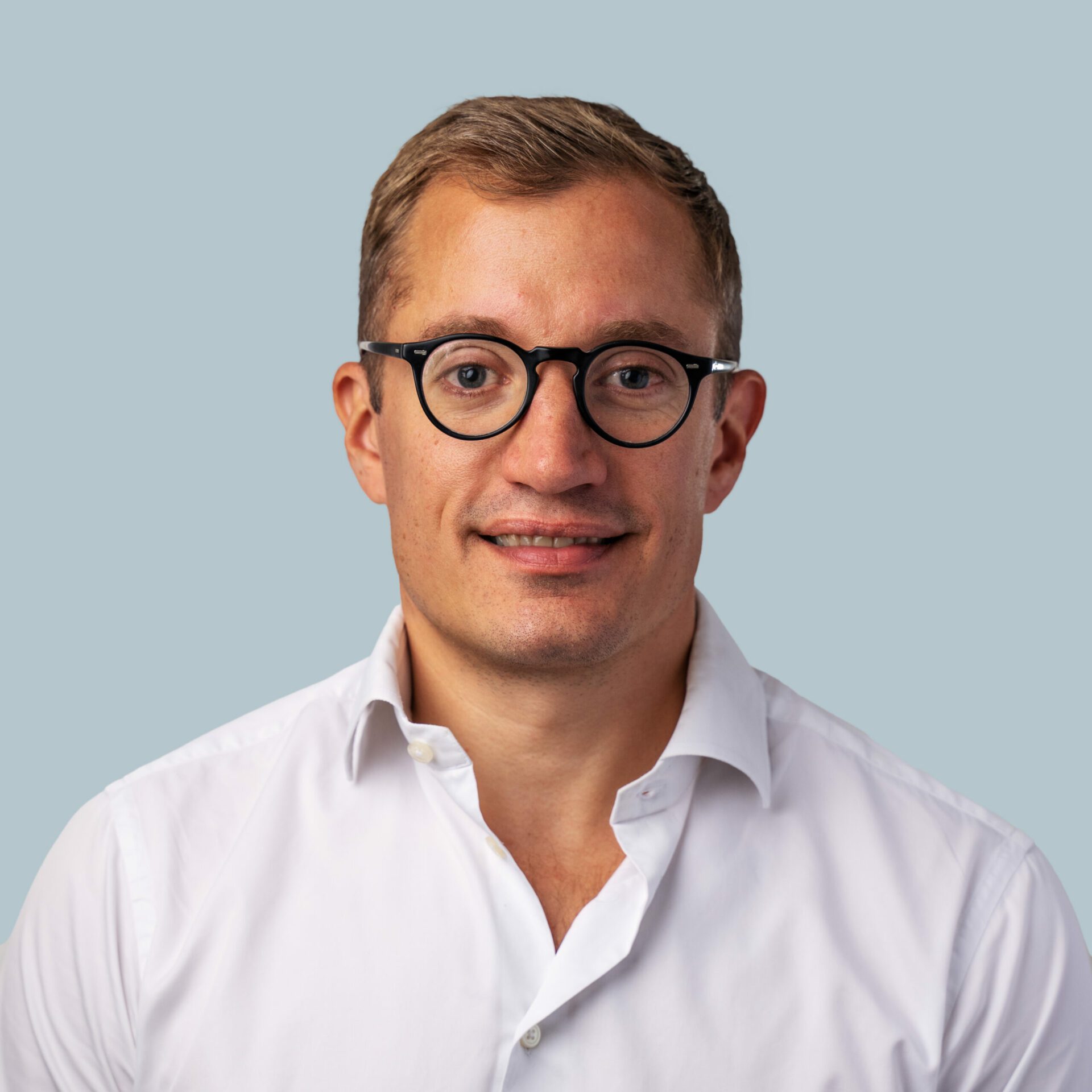 Mikkel Bach
Partner
Mikkel has more than 12 years of experience consulting business-to-business companies on sales & marketing related topics. Mikkel has a functional focus on brand strategy, value propositions, segmentation, organizational design, commercial strategy, product launches and deal acceleration.
+45 40 41 13 31
Our Latest Thinking on Strategic Branding
Marketing Excellence
Four Building Blocks of a Strong Brand Foundation
Marketing Excellence
Brand, Demand, Deal – a framework for agile marketing
Want to explore the rest of our expertise areas?
Bredgade 20 1st floor
1260 Copenhagen
Denmark