Content marketing is no longer just an important element in B2B marketing. It IS B2B marketing.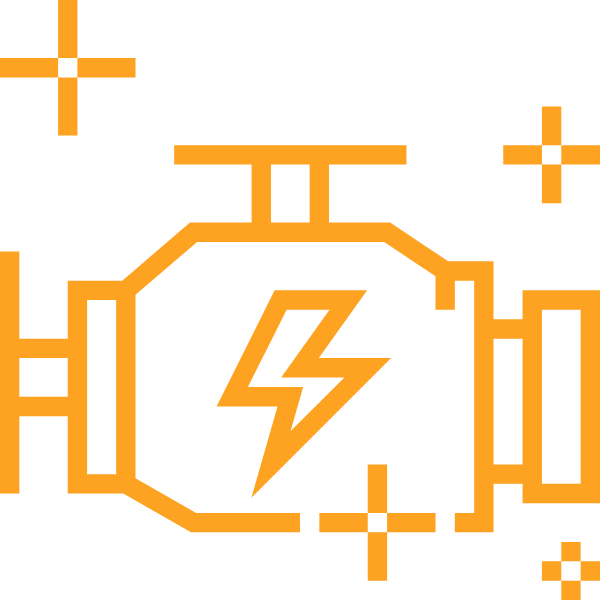 MARKETING AUTOMATION 101
1/2 day workshop
HubSpot, Salesforce Pardot, Marketo… Understand how the Marketing Automation Platform functions, how "Best-in-class" B2B companies use it and decide if it makes sense for your business to make the investment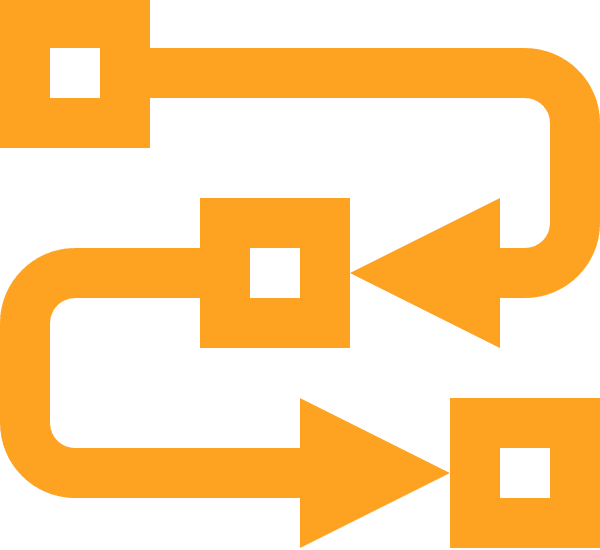 LEAD FLOW CREATION
1 day workshop
A new breed of marketing executives are emerging. Combining the creative mindset of a designer with the systematic approach of an engineer. To build -and constantly fine-tune how the lead engine Creates, Captures & Converts.
Companies that miss lead -and revenue targets and don't have documented buyer personas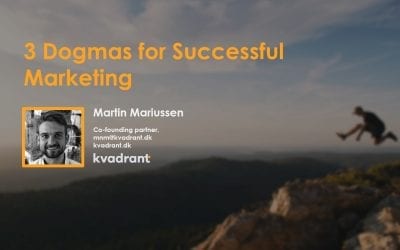 A partner at the consultancy where I started my career, once taught me something valuable, as they occasionally do. Set up barriers and rules for yourself as a means to drive creativity This is for example the principle of the Dogma 95 movement in movie making or...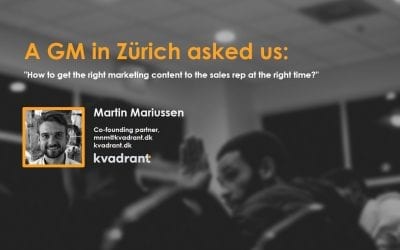 The GM of a business unit at a Swiss B2B company, recently asked us a great question, as they very often do: "What tools exist to support the sales people with marketing content once they are on the road?" The short answer is: Sales/Marketing Collateral Management &...
What our clients use us for in Marketing
STRATEGIZE & BUILD
Build Inbound Marketing Strategy (Content, Process, System)
Build Marketing Automation Platform (Create & integrate)
Design Marketing Operating Model (Internal department meeting cadence)
TRAIN NEW CAPABILITIES
How to run the 3 parts of B2B marketing (Strategic, Operational, Sales Enabling)
How to set up a content production & distribution machine
How to design -and optimize on your lead creation & nurturing flows
How to build and operationalise Customer Reference Stories
IMPLEMENT
Support managers to initiate and drive a new Marketing Operating Rhythm
Support technical to automate lead flows in Marketing Automation Platform
Support CxO in driving coordinated development of Marketing & Sales


Niels Hemmingsens Gade 20B 2. floor, 1153 Copenhagen
+4540410043
info@kvadrant.dk
Kvadrant ApS, CVR: 39598736
DANSKE BANK,
Kontonr.:3409 / 1262103