Sales & marketing planning for 2023
WEBINAR – Wednesday, September 21th, 2022
Boosting revenue and efficiency through joint sales and marketing planning.
📍 Live webinar through Teams link (sign up through the form)
📅 Wednesday, September 21st, 2022, 08.00 – 08.45
Presenter:
Mikkel Bach-Andersen, Partner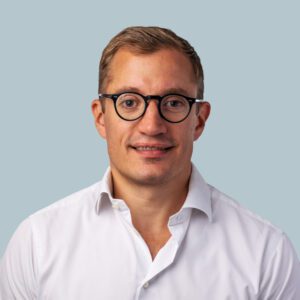 Synopsis

The perennial sales and marketing alignment issue continues to lead to lost revenue, team friction and inefficiency. While there are many pieces that need fall in place to solve this challenge, the most important one is inarguable ensuring joint planning between the two involved functions. What's more, as the early autumn is quickly approaching, the time right after this webinar is a perfect time to kick off this important activity.
In this webinar we will cover the symptoms of poor marketing & sales planning, how to go about a joint planning and provide some practical pointers on how to make it work
Agenda
8:00: The benefits of joint sales & marketing planning, and why it is so important to get right
8:15: A framework and process for joint sales & marketing planning
8:35: 10 pointers on making joint sales & marketing planning work
8:40: Q&A
8:45: End of session
The Kvadrant Webinars is a series of thought Leadership live sessions, where our consultant experts share the latest developments in B2B sales & marketing and show commercial leaders how to apply these to their own organizations.
Bredgade 20 1st floor
1260 Copenhagen
Denmark