Download Executive Brief
Teams That Sell
Simple tasks are best solved by individuals and complex ones are better solved by teams of people with complementary skills working together.
This book is about how business leaders grow sales, efficiency, foster employee engagement and create a better customer experience, by creating teams that sell rather than teams of individual sales reps for a business-to-business environment that is becoming increasingly complex to sell in. As business-to-business selling changes, sales leaders are left with a choice on how best to manage this growing complexity:
1. Keep piling on new requirements at the level of each sales individual, teaching them how to do thought leadership, social selling, and hybrid selling; how to be a mini-marketer; and how to use sales enablement platforms, CRM systems, CRM system add-ons, and automation. Or…
2. Create sales teams that can manage the new requirements at a collective level. Complex challenges (such as selling in the new buying environment) are more effectively managed by a team of people with complementary capabilities, rather than individuals with the same capabilities who are asked to do everything by themselves. For this reason, Teams That Sell is becoming the preferred way forward for commercial leaders looking to improve their organization's performance.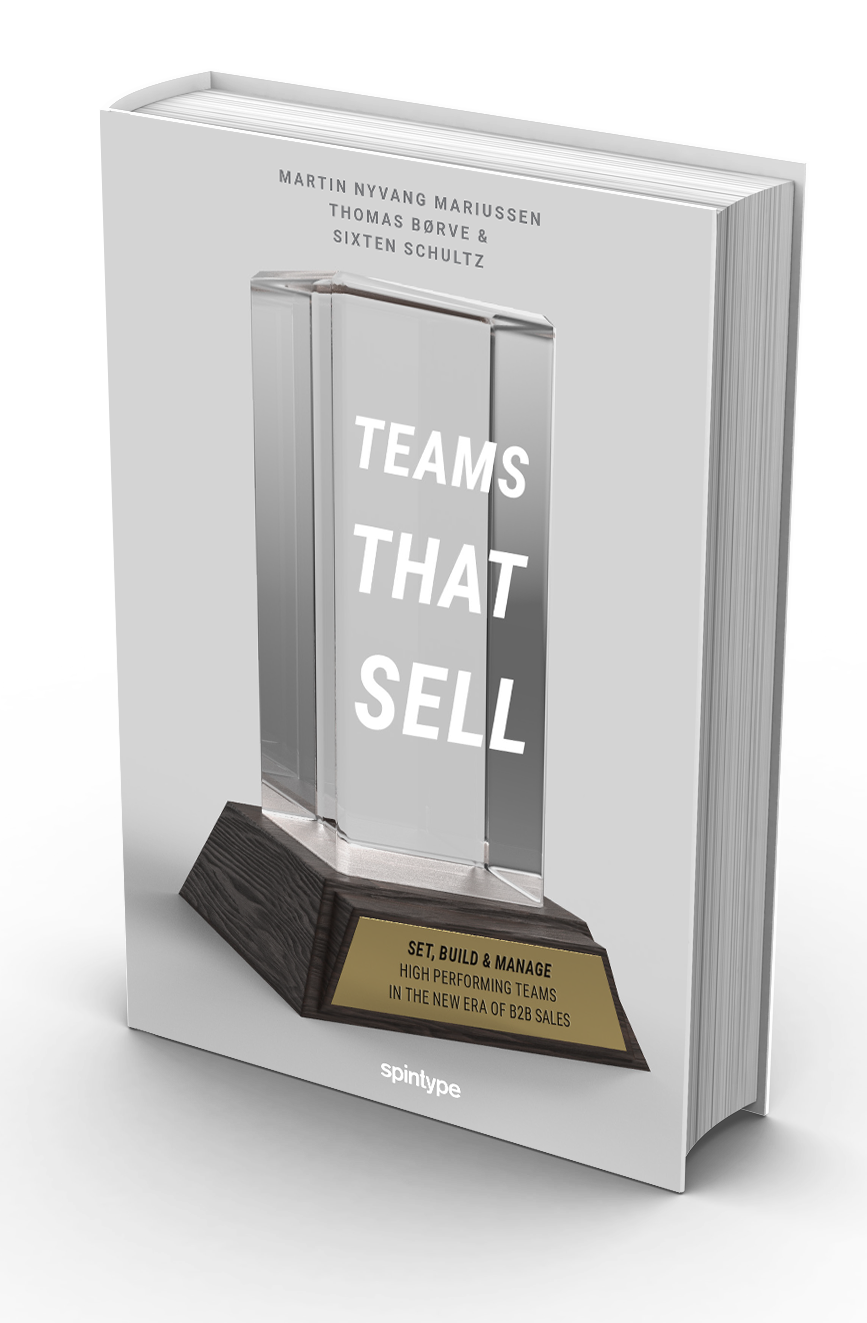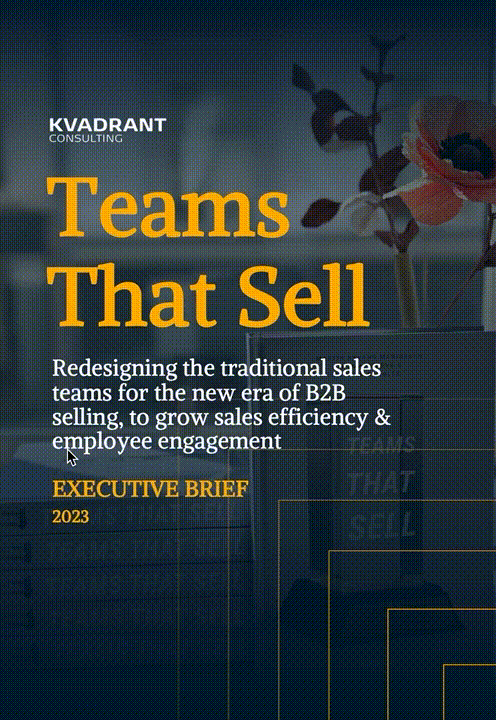 More salespeople than ever report feeling burned out and fewer can meet their sales targets, as the complexity of selling grows in the business-to-business environment
Growing investments in training and technology to help their salespeople isn't working and continuing to pile on the new requirements at the level of each individual is not a sustainable way forward.
A different approach is required to sales, efficiency & employee engagement, from selling as an individual discipline to one being done by teams of different specialists to win.
This is what we cover in the book and advise clients on today. Feel free to reach out directly at mnm@kvadrant.dk or +45 40 41 28 85, or connect on LinkedIn.

Bredgade 20 1st floor
1260 Copenhagen
Denmark