A global safety training company with growth ambitions
Following 2 down cycles across core markets demand for safety training was slowly beginning to pick up in 2019. With a fairly autonomous commercial footprint spanning more than 20 countries, it was clearly recognized by the commercial leadership team to be the first in the market to maximize the return from the anticipated significant growth in demand.
Due to the need for building a more mature global commercial function operating model at a higher tempo, Kvadrant Consulting created more transparency and more control in commercial reporting, increased local meeting activity through better planning practices, improved face-time with local accounts as well as improved win-rates.
Developing and deploying segment models and sales tools to capture increasing demand
The initiative ran over approximately 12 months and was scoped to have 4 main building blocks:
1. Build and implement a customer prioritization and classification model: Identification of each local addressable market and prioritization of accounts based on potential and share of wallet
2. Create a routine for establishing local territory plans for each seller: Support sales managers in helping local sales plan how frequent different customers would need a specific type of meeting interaction based on different variables correlated to growth and profitability
3. Implement a sales toolbox for local sellers: Training in hands-on tools for sellers to improve handling different sales situations in regards to preparation, execution and follow-up
4. Install a new sales management model and dashboard: Define the right KPIs, meeting rhythm, agendas and tools for coaching- and review interactions between HQ, local sales management and sellers
Delivering remarkable results through a collaborative approach
The process was largely based on co-creation with commercial leadership team, the internal business development team and local sales organization and over the course of 12 months showed some pretty remarkable results:
1. Significant improvement in number of visits that came directly from the local territory planning model implemented led by local management
2. Significant lift in win-rate across regions contributed directly to the tailored sales toolbox taking into account different selling scenarios implemented with high degree of local involvement
3. More transparency and control as a consequence of the new KPI, the salesforce.com dashboard and the more firm sales management cadence between HQ, local commercial management and sellers with focus on supporting winning more deals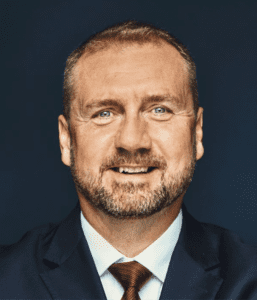 "I have been very happy with the support from Kvadrant Consulting on our commercial transformation initiative. The project was very well planned and executed with the right level of involvement during the different project stages. The implementation of our new ways of working delivered a great deal, with significant improvement in local customer meetings, weighted pipeline and even win-rates. There are no egos at Kvadrant Consulting and I give the team my best recommendations"
 – Colin Leyden, CCO, RelyOn Nutec
Want to explore more cases?
Bredgade 20 1st floor
1260 Copenhagen
Denmark