Design your content engine for maximum impact and efficiency
WEBINAR – Wednesday, September 7th, 2022
Setup a focused content engine and create the right content, distributed in a more efficient way
📍 Live webinar through Teams link (sign up through the form)
📅 Wednesday, September 7th, 2022, 08.00 – 08.45
Presenter:
Karl Kjellerup Barfoed, Senior Management Consultant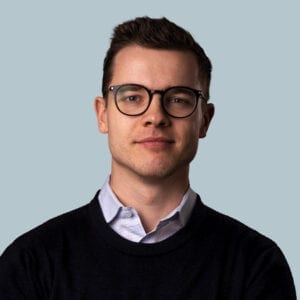 Synopsis

For several years, B2B marketers have ranked the ability to effectively create content and distribute it efficiently as a key challenge.
We hear them say two things:
Too much time and resources are spent on content ideation and creation
Too little impact when content is distributed
In this webinar we walk through why that is, and give our thoughts on how B2B marketers can work more structured, both when creating and distributing content. To ultimately create the right content, distributed in the right way.
Agenda
8:00: Why B2B marketers struggle with content marketing
8:15: What is required to get design a strong content engine
8:35: How to get started
8:45: End of session
The Kvadrant Webinars is a series of thought Leadership live sessions, where our consultant experts share the latest developments in B2B sales & marketing and show commercial leaders how to apply these to their own organizations.
Bredgade 20 1st floor
1260 Copenhagen
Denmark